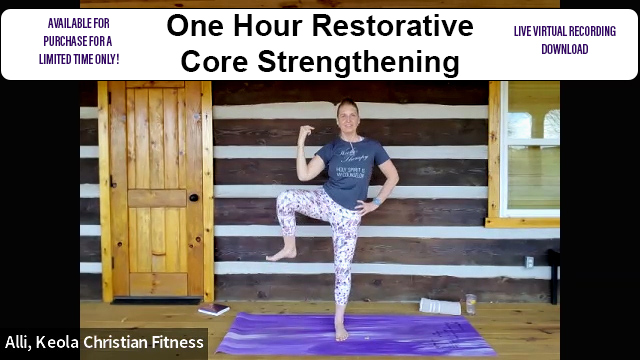 LIMITED TIME AVAILABILITY
Did you miss the live virtual class on the Weekly Wellness Workout Guide? Purchase the recording here for download. These workouts will only be available for purchase for 7 days after the class ends. You will have opportunity to download the recording to your device for 14 days after your purchase before losing access, so purchase and download today!
JANUARY 1ST: ONE HOUR RESTORATIVE CORE STRENGTHENING
This was an amazing class for oblique strength and back health. The participants mentioned backs feeling great post-workout and that this was exactly what they needed today and to start off the New Year!
Enjoy a message to spur you into productive faith that produces change this year!
You will need a mat and a towel for this workout.