"I've been praying for something like this!! Your Christian approach to the physical and now this focus work... Blessings over you!!!" - Claudia
7 Day Focus Challenge
Grab Hold Of Your Thoughts & God
Do you want to build FOCUS, INTIMACY WITH GOD, and GAIN CONFIDENCE in hearing His voice?
In working with Christians for over 13 years, I've learned that we all struggle with discerning the voice of God. That's normal. The struggle is real, but you can win!
It takes intention, risk, and vulnerability, but you can know His voice and gain confidence in following Him. This FREE GIFT is a simple place to start. It is the foundational element of the 30 Day Steel Focus Challenge and I want everyone to have access to it for free!
Five-minute videos to watch each day.
Short, practical application steps shared with each session for you to walk out in faith.
Watch This Video To Learn More


Did you know?
Over 6,000 thoughts cross your mind on any given day.
And that number doesn't include the eight hours of the day when you should be sleeping. Do you get those healthy zzz's or are you someone who wakes up with racing thoughts that steal some of your sleep, peace, and joy?
ENROLL BELOW TODAY!

"Thank you for saying Yes to God when He called you to do this. I am filled with hopeful anticipation. I have fallen out of my just being with God rhythm... feel so very distracted by so many things... The peaceful "being" with God is what I crave." - Brooke
________________
"I listen to the lessons over again before the next day and on that next lesson to hear what I did not hear! This class is such a blessing to me!... Thank you Alli and Keola fit. I need this in my life at this point in my growth with the Lord." - Shonise
The 30 Day Course Offers Small Steps To:
Dismantle and Remove What Is Stealing Your Focus
Enter Into a Healthy and Godly Love of Self and Others
Improve the Quality and Quantity of Your Time With God
Make Better Choices Nutritionally, Physically, Mentally, and Relationally: Motivated by Grace & Empowered by Holy Spirit
Be a Victorious Christian Who Shines For Jesus In a Dark World
Check out the full course: Steel Focus Challenge | Get Intentional With Mental, Emotional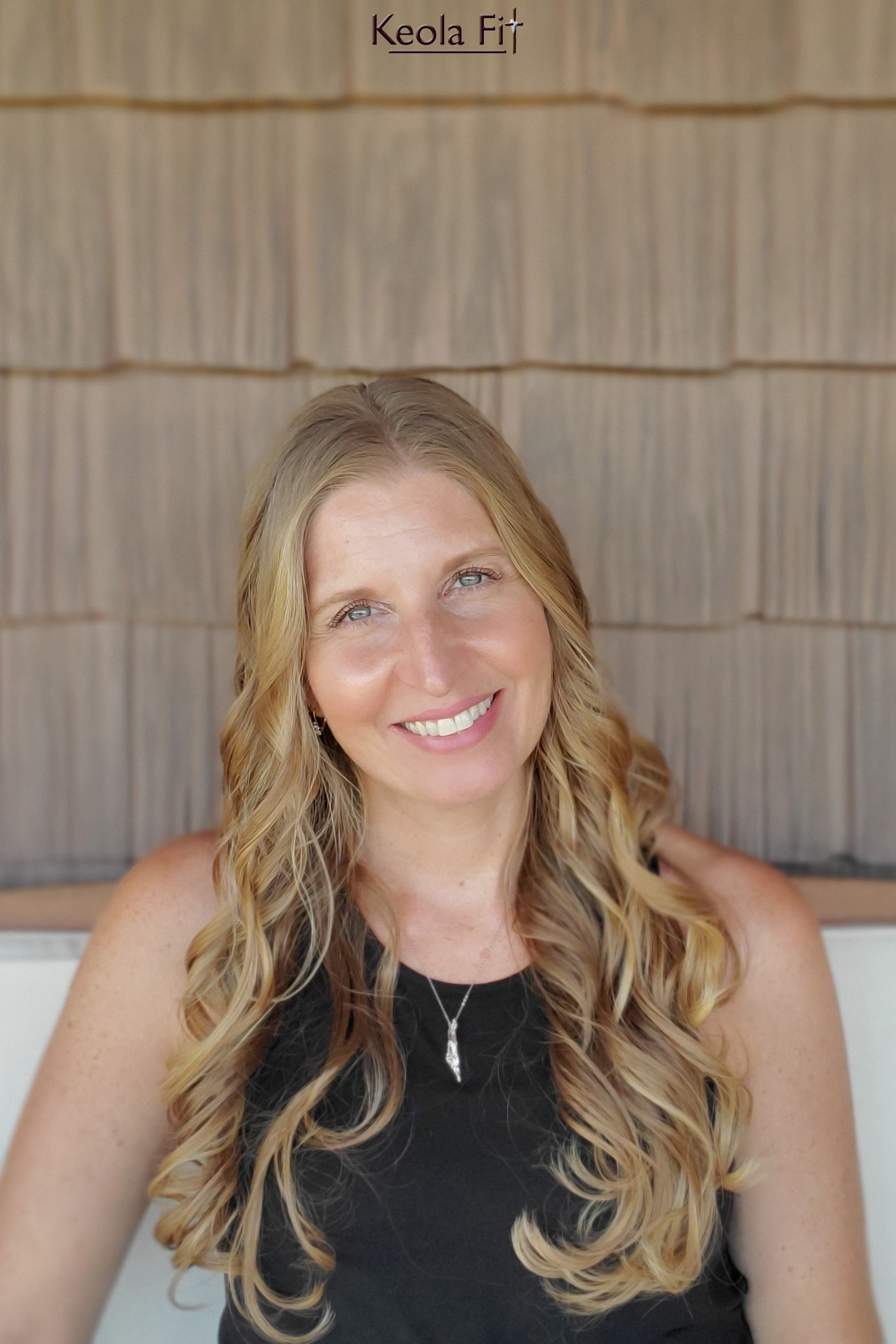 Hi, I'm Alli!
ACE Certified fitness instructor and health coach, B.S. Biochemistry, creator of Keola®, a Christian mind-body fitness program and alternative to yoga, and Keola Fit, LLC founder.
I've been praying for as long as I can remember. God has been my Father, First Confidante, and Friend. I have maintained that intimate relationship throughout the years, even through very difficult and confusing times, like a hard marriage and the loss of my 9 year old son. I am passionate about helping others grow in their relationship with the Lord through an intentional, Spirit-led life filled with prayer, active faith, humility, abiding in the Word and Jesus (the very Word in the flesh), and lots of grace.
The courses in this school offer just some of the things I've learned as I've given my "Yes!" to God in the measure I knew how, as well as some of the encouragement I've personally received from Him in the fires of life. I hope they are a blessing to you and encourage you to crush all excuses to not do what He's asking, to trust Him in the process, and to know that He is genuinely Good through and through. He loves you and forgives you, Dear Reader!