BETTER THAN A GYM | UNIQUE TO THE INDUSTRY
PRICING INCLUDES VIRTUAL CLASSES FOR A LIMITED NUMBER OF MEMBERS!
See details below. Get this perk while you can!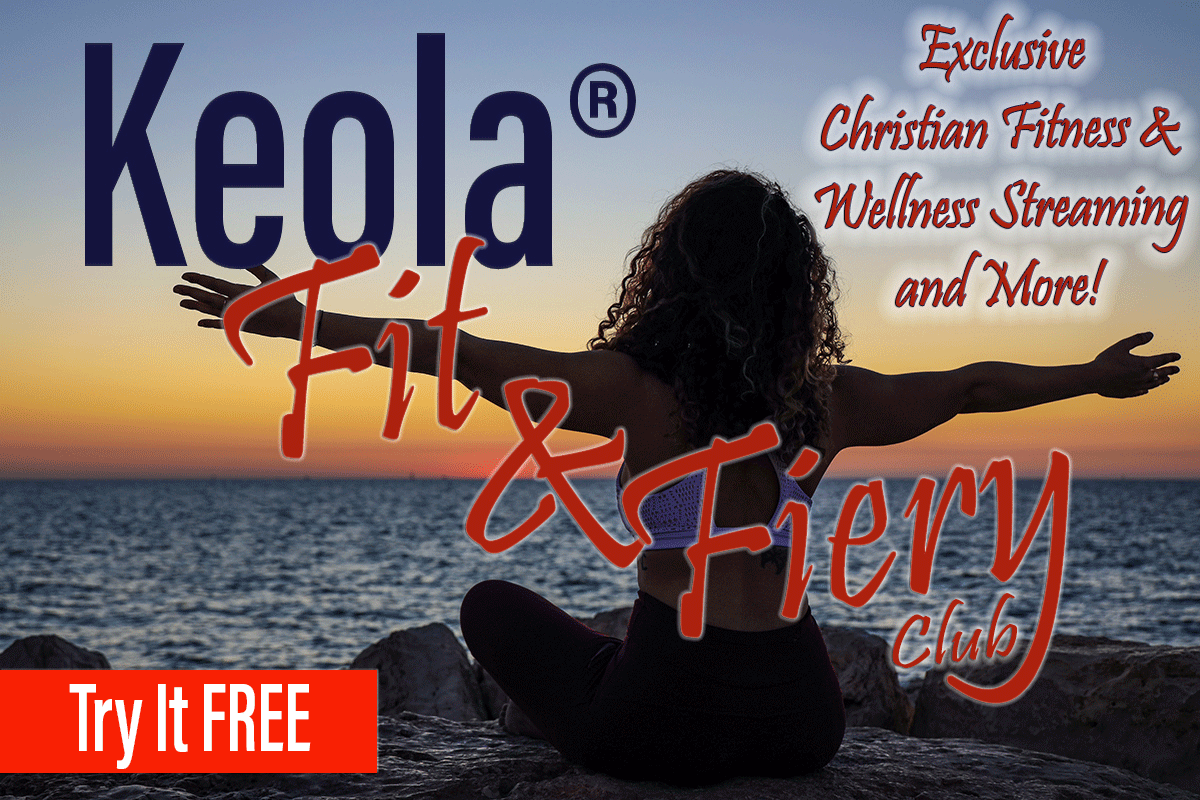 Many factors affect our consistency with holistic wellness. Sometimes schedules get crazy. Other times our choices get lax and are now, perhaps, habitual. We can always find a list of reasons to not prioritize our health or time with God. To get out of this cycle of excuse, abuse, and justification (that is often partnered with a heaping portion of guilt), we need a little push. The push isn't mean. It's love, because it is a push to love... pulling us out of our self-inflicted rut that the enemy was happy to "help" coax us into. Once we are there, he "faithfully" works to bury us in that place of shame and defeat.
Can I offer you some ground shifting words today? The resurrection power of Jesus exists in you, Believer in Jesus, to lead you out of that premature grave! Love is wooing you to freedom. Take His push!
"
Love is wooing you to freedom.

"
The resources I've created through Keola Fit, LLC over the past 13 years have been intentionally designed to draw you into love.
Not into a worldly, "Look what I have and can do! LOVE ME!" (Six pack abs and 100 push ups a day aren't going to fill your love bucket.)
It is an other-worldly, "He loves me! I can't help but love back!" (Bucket overflow!)
The amazing thing is that in that space of freedom, there is rest. I have experienced it and it is the primary gift that I strive to share with others.

This Isn't Just An Investment In Yourself
The time, energy, and resources you choose to devote are an investment in people, because the Kingdom of God is about people. Your physical, mental, and emotional growth in Christ will change how you relate to yourself and others. The goal is to live this life well in and for God. He has a heart for people. That includes you!
Love nurtures your body with good food. Love chooses things that honor God by caring for His creation. Love also celebrates those 100 pushups to the glory of God and can celebrate with others in their victories. Those celebrations can even involve cake! Because goodies aren't the devil and no longer have the power to control you! Yay, God!! That is what healthy in Jesus looks like. It feels even better!
It does take:
EFFORT - Intentional choice
TIME - Persistence in faith
LOTS OF GRACE - Looking to Jesus.
Each included resource promotes those three things.
Is what you've been trying working? If not, it's time to give Jesus a fair shot. Let God into this!

Testimonies From Content Users
"Totally shifted my thinking. Made my eating and exercising more Christ-centered." - Betsy
____________
"I so so love these workouts and Bible studies. Please keep doing them!" - Jennifer
____________
"I found your program and videos (searching during the COVID-19 quarantine) and they have been an incredible encouragement to start each day when I can't leave the house... Thanks for all your hard work around producing these videos both in the exercise aspect and biblical encouragement." - Abbey
Keola® Fit & Fiery Club Package
SCROLL DOWN TO SEE ALL INCLUDED PRODUCTS
I've created many resources that help you to walk in this kind of love that impacts your body, mind, behaviors, and more. It might be tricky to figure out how or where to start. That is what this exciting membership resource is about! There is nothing quite like it in the industry that includes more than just workouts, even those with a Christ-centered focus.
Streaming access to every workout program with a Bible study here in the Keola Fit, LLC Studio School.
Downloadable workouts (The free workouts available to the public... You get them to do on or off the grid!)
A growing library of individual workouts, including several exclusives that are no longer available to the public.
Daily emails for the first 30 days (weekly after that) containing recipes, encouraging devotionals, social sharables, and other wellness helps.
NEW programs and courses as they become available, including my newest lifetimony project sharing the crazy good, horribly tragic, and all God has done (in 5 minutes per day)
A streamable version of the Keola

® Position Flashcards AND short videos of the newest Keola® positions as they continue to roll out -

This is the only all inclusive position resource available to non-instructors!
Free access to Saturday morning 45 Min Restorative Core Strength virtual classes with Keola® creator, Alli Becker

, adding a powerful real time community component:

A LIMITED MEMBER PERK THAT BY ITSELF EXCEEDS YOUR MONTHLY CLUB FEES!

You also get

free streaming

of the video recording of these live workouts after the class, so you won't miss out if you can't make the live and you can revisit the movement if you did participate. This is another Club exclusive!
All this, more connection through commenting, and you get a FREE gift (valued at $30) once you reach your 3 month milestone!
NOTE: INCLUDED VIRTUAL CLASSES ARE THE REGULAR KEOLA® CLASSES TAUGHT BY KEOLA® CREATOR, ALLI BECKER: A MINIMUM MONTHLY VALUE OF $40. DOES NOT INCLUDE VIRTUAL SPECIAL EVENTS OR CLASSES TAUGHT BY ANY INDEPENDENT KEOLA
®

INSTRUCTOR THROUGH THEIR PERSONAL BUSINESS OR MINISTRY LINKS. WANT TO TEACH? LEARN MORE





"Alli, the content is so so worth it! You're awesome Lady! I thought I was getting a yoga alternative kind of program, what I am getting... all encompassing wholesome content that deals with body, soul, and spirit. Wow! " - Funmi
New content added every week!
Click any of the included resources below for details or to purchase non-Club exclusives individually.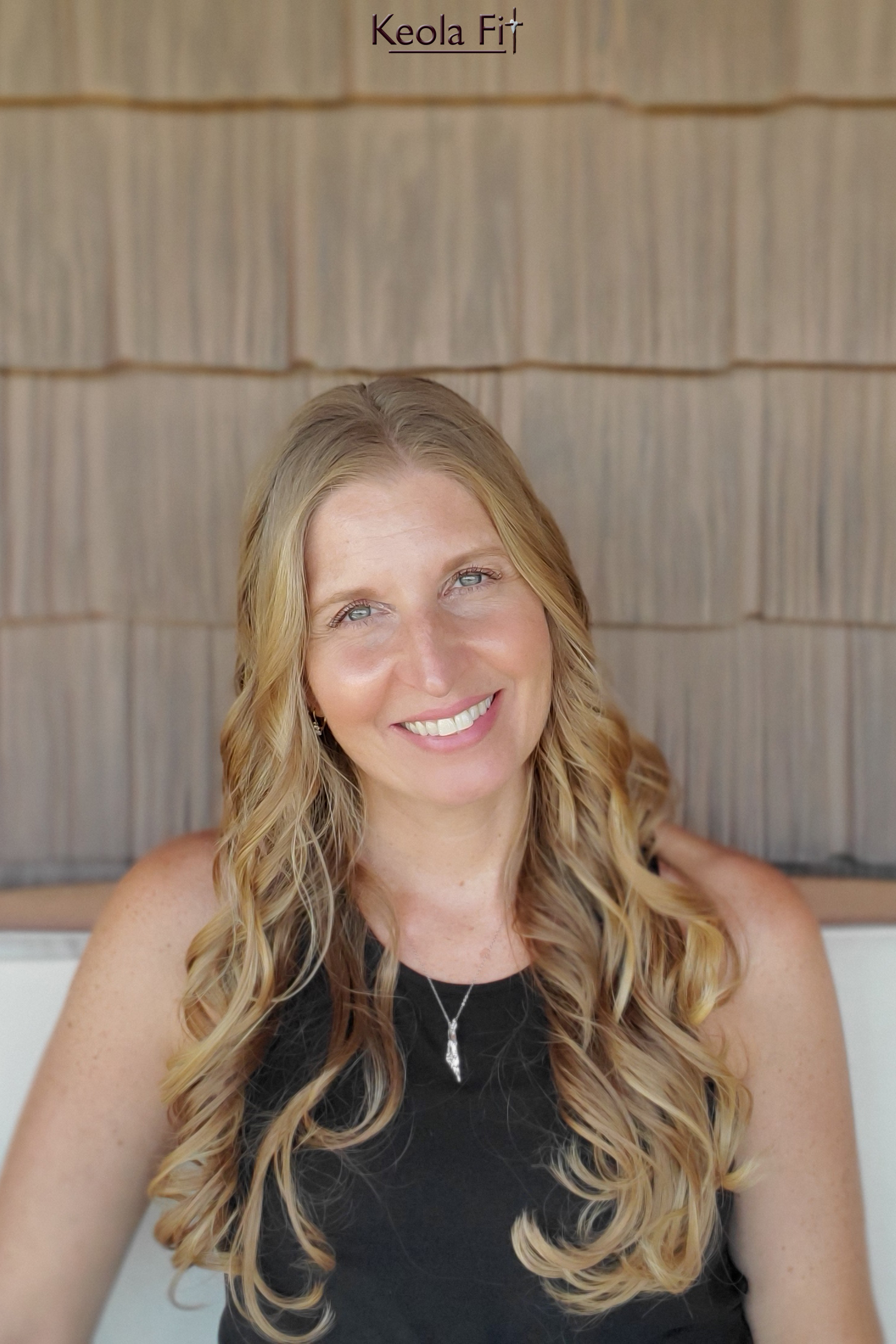 Hi, I'm Alli!
ACE Certified fitness instructor and health coach, B.S. Biochemistry, creator of Keola®, a Christian mind-body fitness program and alternative to yoga, and Keola Fit, LLC founder.
I've been praying for as long as I can remember. God has been my Father, First Confidante, and Friend. I have maintained that intimate relationship throughout the years, even through very difficult and confusing times, like a hard marriage and the loss of my 9 year old son. I am passionate about helping others grow in their relationship with the Lord through an intentional, Spirit-led life filled with prayer, active faith, humility, abiding in the Word and Jesus (the very Word in the flesh), and lots of grace.
The courses in this school offer just some of the things I've learned as I've given my "Yes!" to God in the measure I knew how, as well as some of the encouragement I've personally received from Him in the fires of life. I hope they are a blessing to you and encourage you to crush all excuses to not do what He's asking, to trust Him in the process, and to know that He is genuinely Good through and through. He loves you and forgives you, Dear Reader!
An unfiltered, deep look into my life story: the super hard, crazy good, and everything God has formed in between.
*Excluded Content
The Keola® instructor training and teaching content is NOT included in this streaming option. Learn more about that (it's also an enriching course for Keola® lovers) and purchase today.